Thriving Mold Growth
10/7/2022 (Permalink)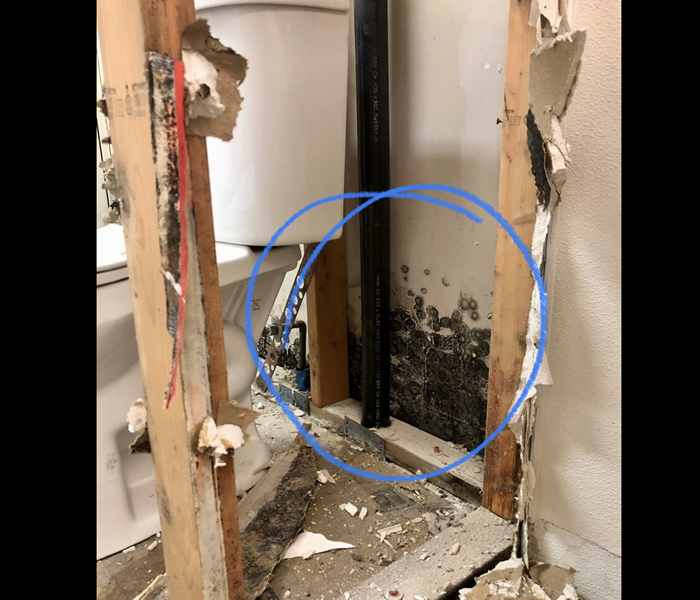 Once mold is discovered, the best practice is to remove affected materials to ensure mold isn't hiding elsewhere.
Life throws at us many challenges as well as our home's plumbing system. Once again SERVPRO of Centennial Hills received a call about a plumbing burst from a fresh water supply line to a toilet. When we arrived, this seasonal home was in unbelievably bad shape as far as the loss goes. The water had been spraying for quite some time without warning for the homeowner. We were able to stop the water intrusion and start assessing for further damages to the home.


The picture shows excessive amounts of mold growth on the walls, ceiling and trim. The owners have not occupied this residence in four months. Mold growth can get out of hand quick with the right atmospheric temperature and water availability. Mold has the potential to destroy a home structurally and create health effects.


Going forward the best advice we can give is have a trusting friend or family member keep an eye on your seasonal dwelling in order to help prevent this kind of loss.